ul.Kurkowa 14
ul.Borowska 16
WASHING:
WASHING:


Washing machine 6,5kg: 19PLN
Washing machine 8kg: 21PLN
Washing machine 14kg: 32PLN

Washing machine 7kg: 22PLN
Washing machine 9kg: 25PLN
Washing machine 15kg: 36PLN
Washing machine 20kg: 49PLN

DETERGENTS:
DETERGENTS:
Powder + softener per wash: PLN 5
Washing agents dosed automatically to washing machines - FREE!
DRYING
in 10 kg dryers:
DRYING
in 15 kg dryers:
10mins: 4PLN
20mins: 8PLN
30mins: 12PLN
40mins: 16PLN
50mins: 20PLN
15mins: 10PLN
30mins: 20PLN
45mins: 30PLN

Payment by cash (coins 1zł-5zł, greenback 10zł-100zł) and card (non pin card, visa, mastercard).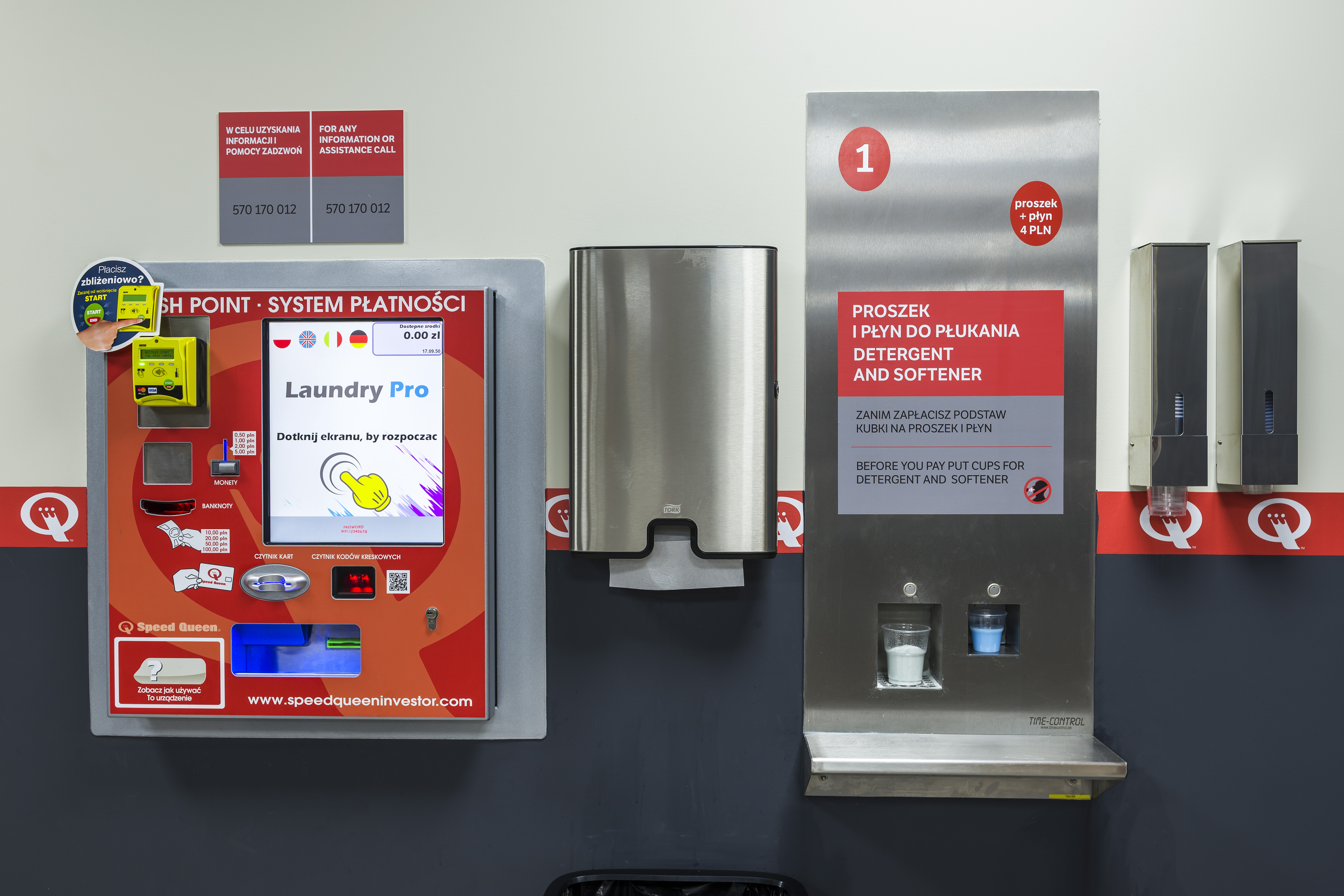 Save your time, space and money!