In our laundry, open 7 days a week you can arrange a truly great laundry – quickly, easily and pleasantly.
We provide a total of 9 modern washing machines:
1 piece with a capacity of 6,5 kg

6 pieces with a capacity of 8 kg
2 pieces with a capacity of 14 kg
and 6 innovative ecological dryers
As many as 7 washing programs and our professional laundry chemicals allow you to take care of your belongings properly.
Washing:
Washing machine 6,5 kg: PLN 18
Washing machine 8 kg: PLN 20

Washing machine 14 kg: PLN 31

Drying:
10 mins: PLN 4
20 mins: PLN 8
30 mins: PLN 12
40 mins: PLN 16
Detergents:
Powder + softener per wash: PLN 5

Payment by cash (coins 0,50gr-5zł, greenback 10zł-100zł) and card (non pin card).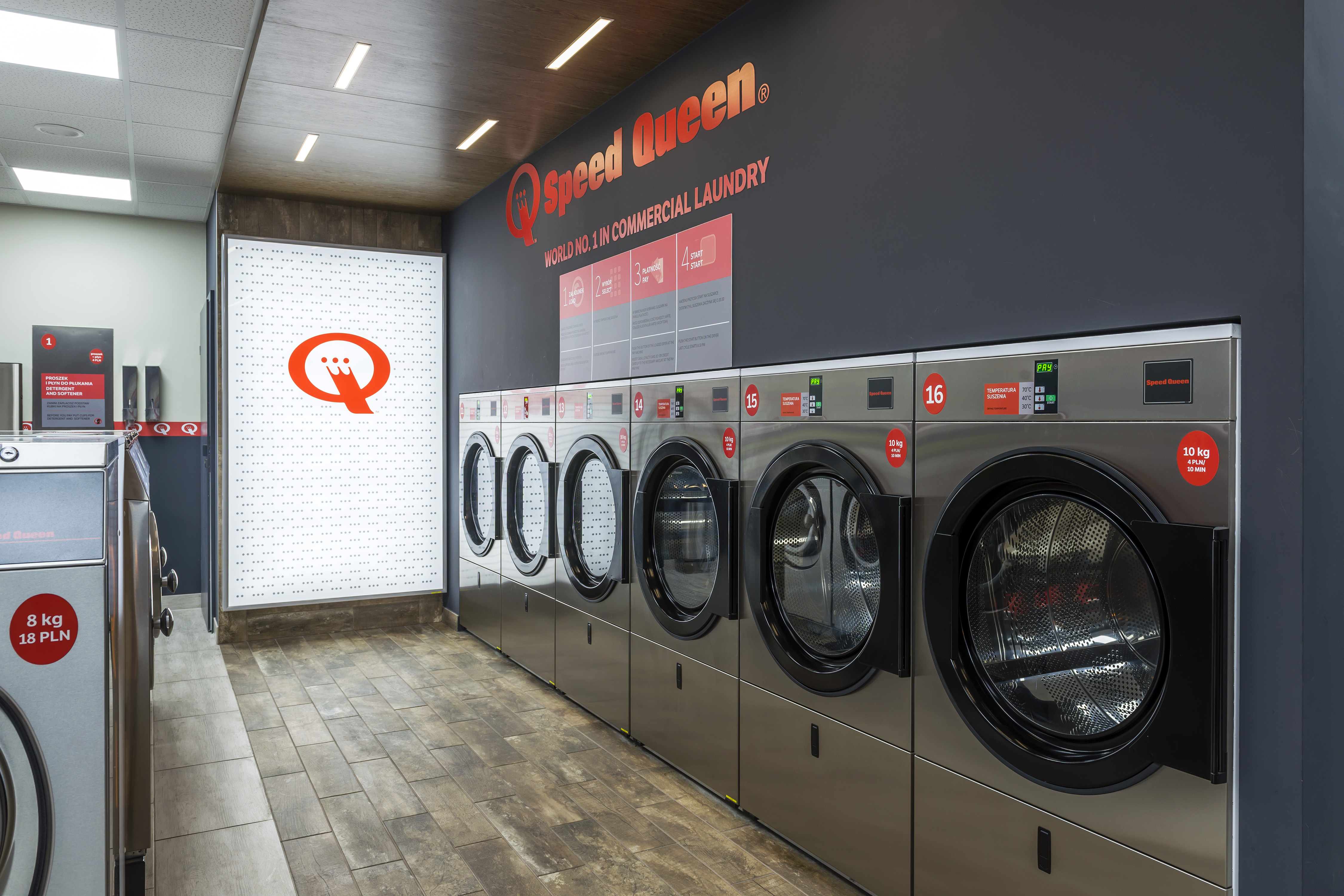 To facilitate the selection, we present below a table indicating what type of fabric is suitable for washing in the program. You should always verify this information with the description on the label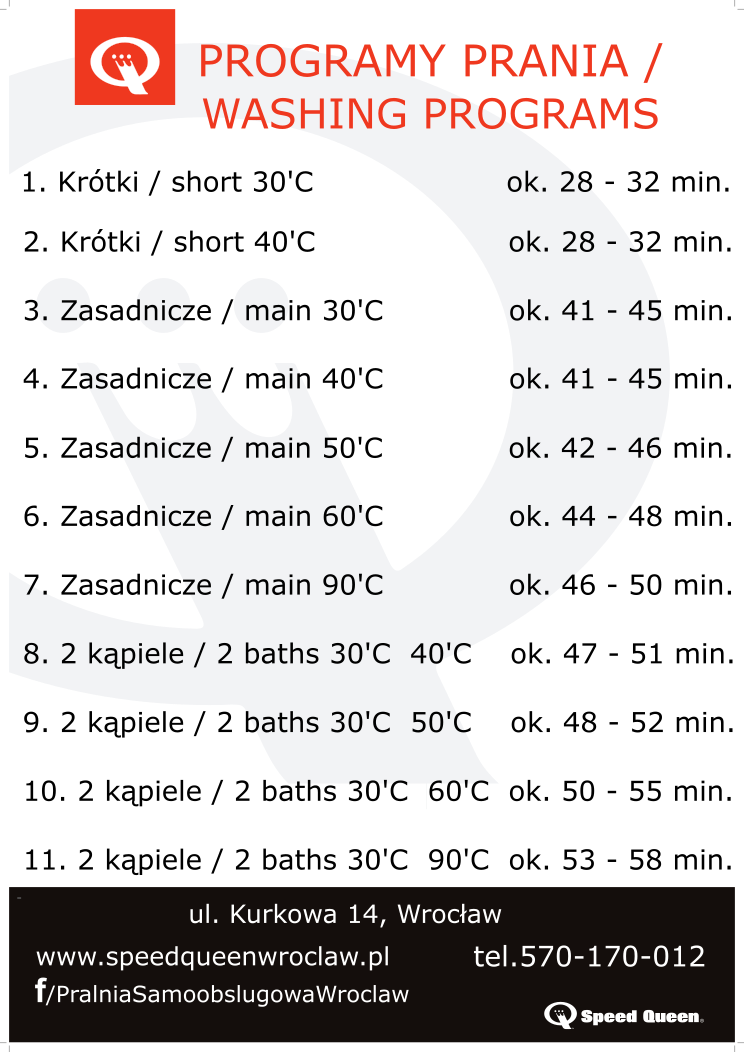 It's no use hanging the laundry – after washing, use the dryer and take home dry clothes!
In the laundry there are six dryers with a capacity of 10 kg. The choice of the drying temperature depends on the type of fabric
| | |
| --- | --- |
| Temperature | Purpose |
| 30°C | lightweight fabrics, wool |
| 40°C | cotton fabrics, jeans |
| 70°C | bedsheets, towels |
How to Use the Self-service Laundry?
Tips before washing:
empty the pockets of clothes, secure zippers, buttons, hooks and Velcro;
do not put in the washing machine clothes heavily soiled with mud, clay, glue, plaster etc.;
do not overload the washing machine;
do not slam the door;
To buy detergent and softener:
select no 1 on payment system
pay
put cups
press the buttons on the detergent machine
To Wash the Laundry, You Should:
put the laundry into the washing machine and close the door;
select the desired program using the arrow keys up – down;
pour the powder and liquid to the respective compartments, which are located in the upper part of the machine;
make a payment in the payment panel;
press the green START button on the panel of the washing machine;
To Dry the Laundry, You Should:
put the laundry to the selected dryer and close the door;
select the drying temperature;
select the drying time (available options are 10 min, 20 min, 30 min and 40 min) and make payment on the payment panel;
press the START button on the panel of the dryer.
Detergent Dosing:
I – prewash powder
II – wash detergent
III – liquid detergent for the main wash
IV – rinsing liquid