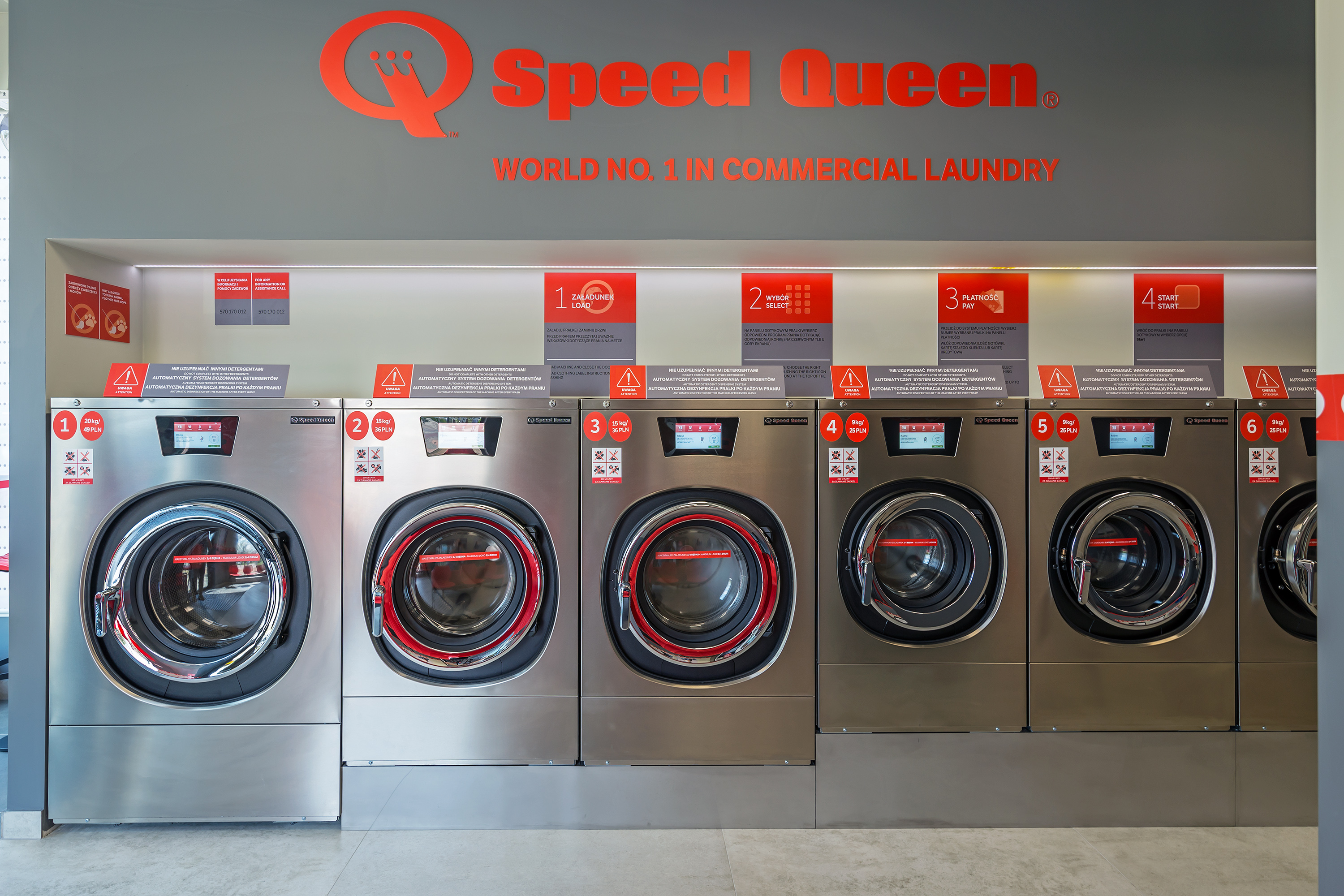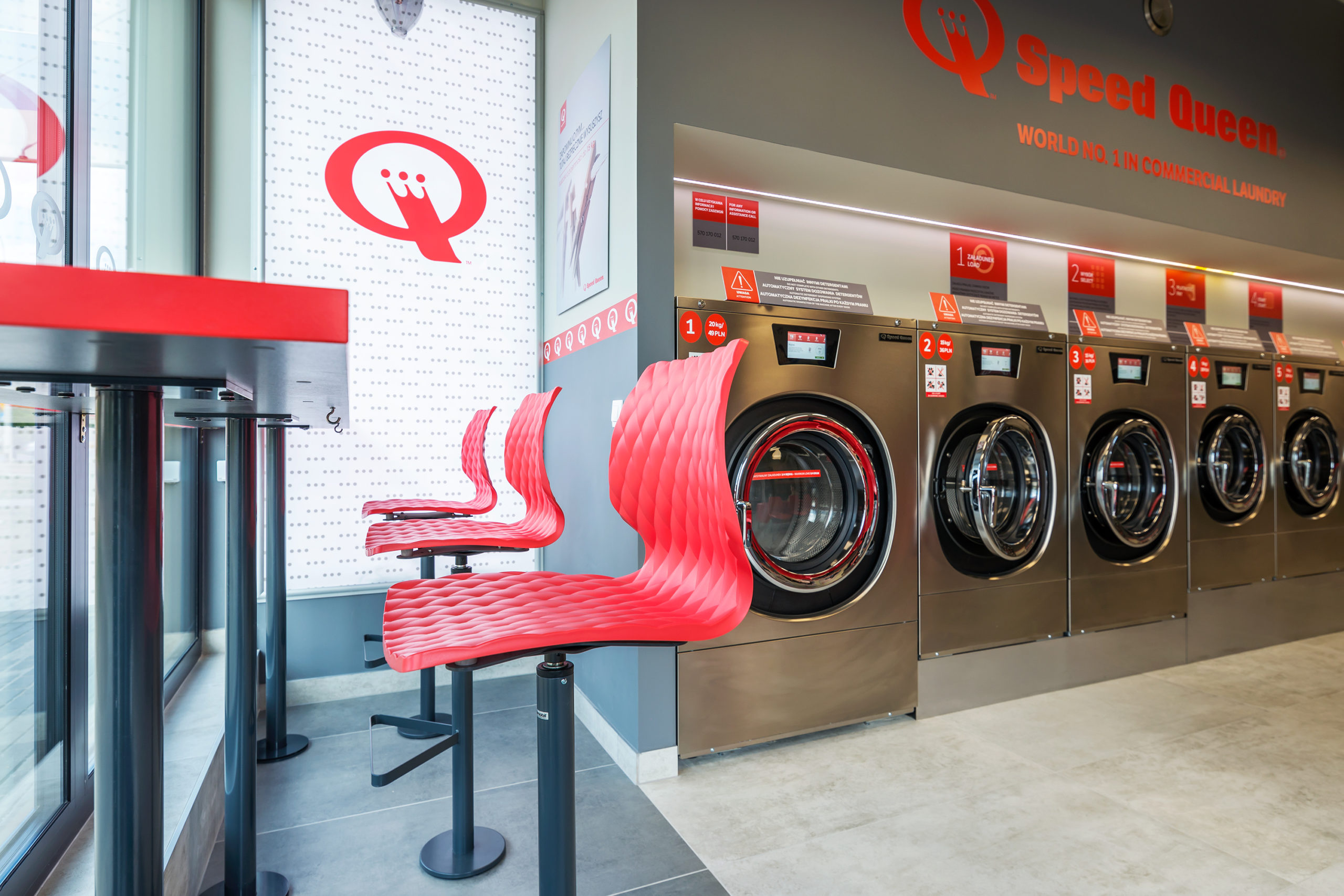 Speed Queen offers professional water washing and disinfection in washing machines with a capacity of 7 kg – 20 kg as well as drying in modern ecological dryers.
It is faster and much cheaper than in the dry cleaners to wash and dry everyday clothes, jackets, blankets, bedspreads, duvets and other large-size laundry, which you will not fit in a normal domestic washing machine!
PRICE LIST:
ul.Borowska 16
WASHING:


Washing machine 7kg: 26PLN
Washing machine 9kg: 29PLN
Washing machine 15kg: 42PLN
Washing machine 20kg: 60PLN

DETERGENTS:
Washing agents dosed automatically to washing machines - FREE!
DRYING
in 15 kg dryers:
15mins: 11PLN
30mins: 22PLN
45mins: 33PLN

Payment by cash (coins 1 zł -5zł, greenback 10zł-100zł) and card (non pin card).
The payment system spends the rest only in coins.
WARNING! In the laundry, it is strictly forbidden to wash and dry animal clothing, animal beds and fabrics with animal hair, mops, footwear, work clothing soiled in lubricants, objects with metal, sharp elements that can damage the device, i.e. backpacks with frames, screws, etc.
Do You Appreciate Time and Convenience?
In about 1 hour your clothes will be clean, dry and fragrant at the same time you relax in a comfortable, modern interior.
Laundry with us is a pure pleasure!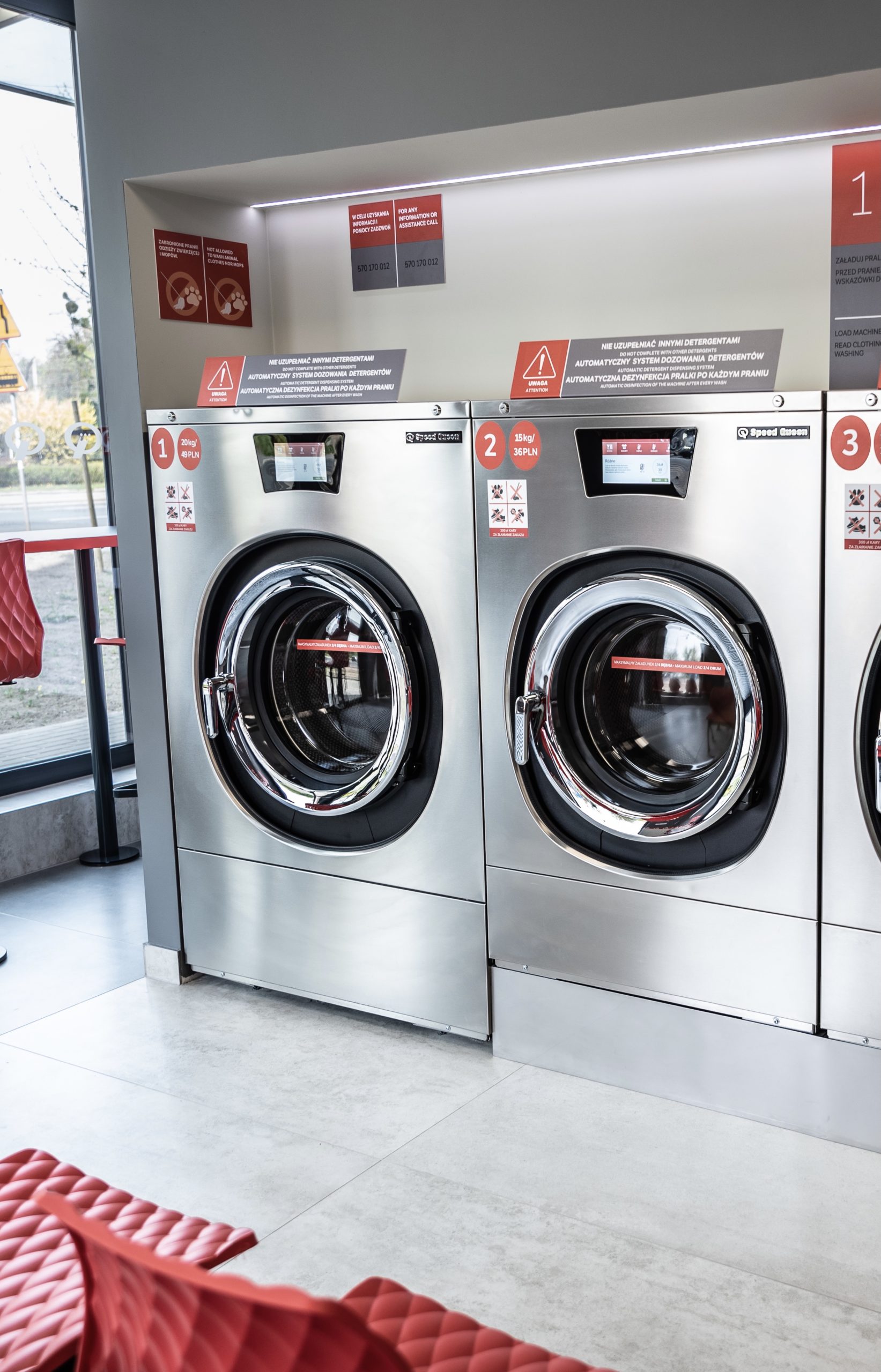 In the laundry is a ban on drinking and smoking.